Our 30-year plus experience has led to the development of a unique range of smart anchoring systems that offer our clients a flexible, reliable and cost effective solution to secure refractory linings.
We offer full in-house design and manufacturing for fast turnarounds on custom anchor designs.
---
Anchor Types include
Click on anchor type code to view drawings.
Single Layer Lining Anchors
Dual Layer Lining Anchors
Stud Weld Anchors
Repair and Relining Anchors
Ceramic Fibre Fixings
Refractory Anchor Material Selection
Alloys behave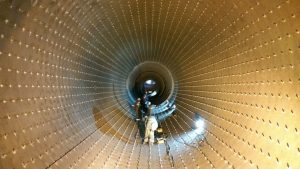 differently in different environments and temperatures. Therefore the choice of material is critical for the refractory anchor. Antec's experience can assist with determining the most appropriate materials for each individual application.
Antec supply anchors in a variety of material options including standard heat resisting alloys such as 304, 310 & 253 and can also supply specialist alloys such as 601 and DS in a variety of diameters.
For special requests please contact us for a custom quotation and lead time.
---
Downloads